How to View Proposal Status
To find out the status of a proposal, log in to the appropriate CourseLeaf CIM dashboard:
The proposal status listed in the Status column of the results table indicates the state of a proposal.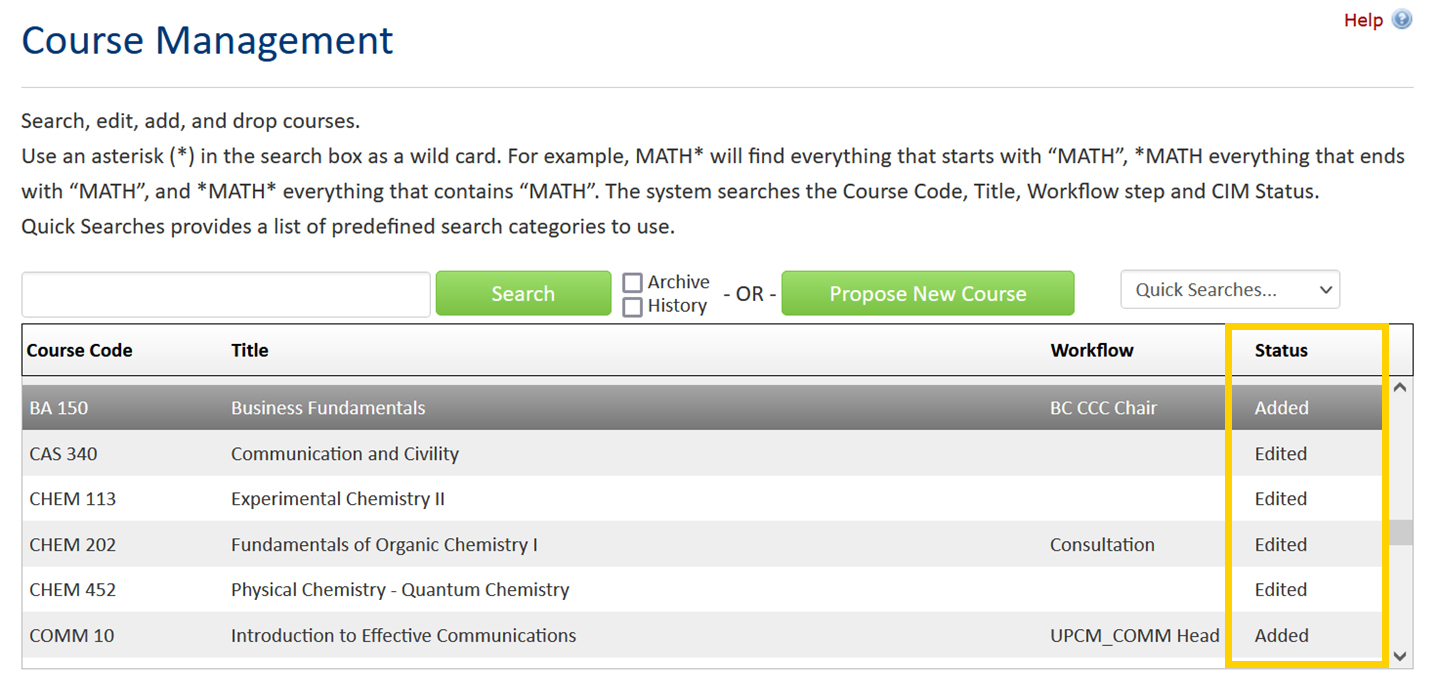 Statuses
The following statuses may appear:
Added: This status indicates that a New Course Proposal has been initiated for this course. Search for added courses to find course proposals that were saved but not submitted.
Edited: This status indicates that a course that previously existed in LionPATH has been edited.
Dropped: This status indicates that a course has been proposed to be made inactive or is currently inactive in LionPATH.
Blank: This indicates that the course exists in LionPATH, but it is not in any CIM proposal process at this time. It is at rest.